Collection: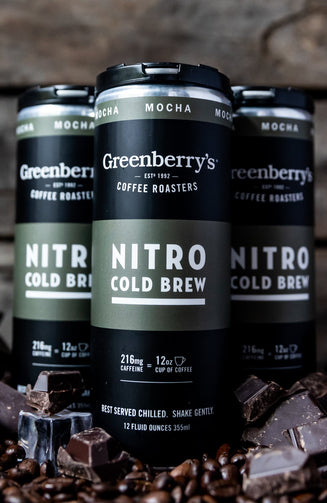 Collection:
Nitro Cold Brew - Mocha
Nitro Cold Brew - Mocha
Regular price

Sale price

$12.99
Discounts calculated at checkout
Our organic craft roasted cold brew coffees infused with nitrogen. We add all-natural cocoa flavor making it refreshing and energizing.
Our Nitro Cold Brew is created when our slow-steeped cold brew coffee is infused with nitrogen as it pours. Nitrogen infusion creates microbubbles, giving the coffee a cascading, frothy texture with a subtly sweet flavor and rich, creamy head of foam.